Remember how everyone said that playing video games all day wouldn't pay the bills? They could have to eat their words. Professional gaming exists, and it may produce far more than just the rent.
Gaming used to be just for entertainment and enjoyment, but it has since evolved into one of the most spectacular and gratifying professions on the planet. Because of the global expansion of the gaming industry, every country has a large number of players.
Technology is rapidly evolving. People of all ages enjoy these games. It is one of the best pastimes during the pandemic. You'd be astounded to learn how much money some of the world's wealthiest gamers make from gaming.
What are gamers? They are proactive hobbyists that enjoy playing interactive games for extended periods, especially video games, tabletop role-playing games, and skill-based card games.
Most video game celebrities showcase their skills on websites like Twitch and YouTube. The greater your fan base, the more money you can earn from live performances. They use their talents to entertain their followers.
The number of new gamers has dramatically increased since the pandemic, rising from a steady trickle to about a billion worldwide, making video gaming and streaming the talk of the town.
Hardcore gamers have also made a lot of money as a result. The players on this list of the world's richest gamers have earned more on average than most individuals could ever hope to make after 30 years of working a 9-to-5 job. Let's dig deeper into the world's wealthiest gamers in this post.
MARK FISCHBACH (MARKIPLIER) ($35 MILLION)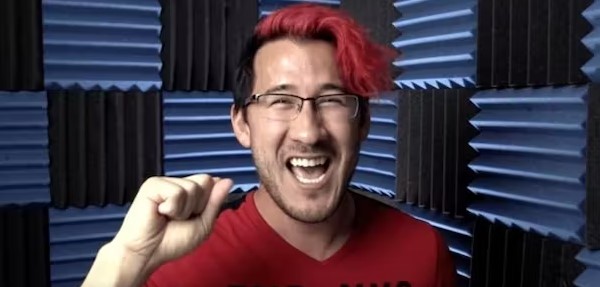 Mark Fischbach is one of the world's wealthiest gamers. He is a YouTuber known as "Markiplier," and his channel has 25 million subscribers.
The American is well-known for his gameplay videos of indie and horror games like Amnesia: The Dark Descent, Garry's Mod, and the Five Nights at Freddy's franchise.
His total YouTube profits are over $14 million, and his caustic and absurd replies make his gaming videos even more entertaining and amusing than they should be
GERMÁN GARMENDIA ($9 MILLION)
Germán Garmendia began uploading amusing films to his YouTube channel, HolaSoyGerman, in 2011. Two years later, the Chilean launched JuegaGerman, a channel dedicated to gameplay videos. Both channels grew in popularity: HolaSoyGerman was once the second most subscribed YouTube channel, and JuegaGerman remains the most subscribed Spanish-language channel.
He has won several awards, is a successful musician, and has written two books. He's also spoken out about the bullying due to his weight. According to Celebrity Net Worth, he is worth an estimated $9 million.